to the Advantage South West Business Portal
Advantage South West is a limited liability partnership owned by four Housing Associations. It has formed a "central purchasing body" which will arrange contracts that Housing Associations and local authorities can access.
We now have 16 members with around 135,000 homes.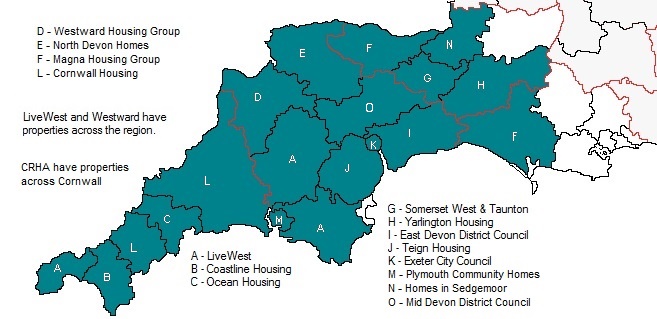 This portal has been created to bring together buyers and suppliers making it easier for businesses to find out about new sources of potential revenue and to grow and develop to the benefit of the local economy. Advantage South West Members will use this system for individual and collaborative requirements.
Follow the Current Opportunities link on your left to browse opportunities.
Suppliers can register online via the Suppliers' Area to receive email updates on opportunities that match their capabilities.